"Of all the advertising mediums out there in the marketplace, search engine optimization delivers the best ROI."

                              -Bill Gates-Microsoft


I was never a believer in internet marketing and "Search Engine Optimization" until Legacy SEO redesigned and optimized my website. I am truly dominating my competitors and getting an average of 15 customers per week just from my party rentals plus I'm getting tons of calls for the catering, tent rentals and food concession equipment portions of my business. I've never been so glad to pay a monthly bill as when I write a check to Legacy Search Engine Optimization.
Nuthin' But Fun

Worcester, MA



       I spend approximately $40,000.00 per year on advertising for my septic service company. I spent about 25% of that with Legacy Search Engine Optimization and Web Design as I've heard the internet is the only way to go these days. I got better results with Legacy than with all my other advertising avenues combined. Some people think I spent alot with them, but now I know I can completely cut the other 75% of my advertising budget, so I'm actually saving $30,000.00 on advertising and getting about a 1000% return on my online advertising investment.

Northboro Septic Service Inc.

Northboro, MA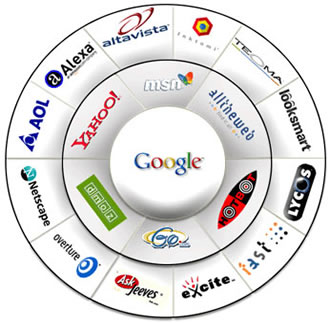 1-508-425-9882                                     Be There First

Content Copyright 2009. Legacy Search Engine Optimization. All rights reserved

Legacy SEO is an online advertising agency in Worcester, Massachusetts and one of the finest online marketing firms in Massachusetts (MA) providing the best internet advertising and online marketing with our search engine optimization (SEO) services. We provide website design services and search engine optimization as the best form of advertising on the internet for our customers from Massachusetts (MA), Rhode Island (RI), Connecticut (CT), New Hampshire (NH), Vermont (VT) and New York (NY). Our local customers in Massachusetts come from: Worcester, Boston, Springfield, Cambridge, Quincy, Fall River, New Bedford, Newton, Natick, Leominster, Fitchburg, Lowell, Brockton, Taunton, Lynn, Haverhill, Medford, Somerville, Waltham, Wellesley, Framingham, Pittsfield, Revere, Salem, Dorchester, Mattapan, Hyde Park, Chicopee, Holyoke, Marlboro, Shrewsbury, Northboro, Southboro, Hopkinton, Westboro, Weston, Cape Cod and more. We have offices which provide website design in Providence RI, Cranston and Warwick RI as well as Manchester New Hampshire (NH), Hartford Connecticut (CT), Stamford, Bridgeport, Waterbury and Norwalk CT. Member of Better Business Bureau for advertising agencies.