 Legacy is a web design and search engine optimization company with GUARANTEED results over the major search engines: Google, Yahoo and Bing. We pride ourselves on being the best online advertising agency.

Specializing in:

Legacy Search Engine Optimization

Customized web design with unlimited changes until satisfied

Targeted writing of website content to appeal to your audience

Custom Analysis of Keywords & Phrases to discover your market

Web Site Metatag and Metadata Optimization for best marketing

Dedicated web developer for one point of contact

Immediate response with no phone wait time

Our Guarantee. Your Profit.

Our company is your #1 source for website design and online marketing as we're one of the ONLY Web Design & Search Engine Optimization (SEO) companies which offer a guarantee of top ten results:

Choose geographic area to market

We design/optimize your website

We write Articles and Press Releases

We acquire top ten search results

You get unlimited FREE traffic

"Legacy Search Engine Optimization redesigned our website and took us from #93 to #5 on Google in a little under three months. Now that's what I call performance!"


                Plastikka - Cosmetic Plastic Surgery

We GUARANTEE top ten listings

Free Search Engine submission

50 online directory submissions

High quality links to your website

We deliver your new customers

Web design with Top Ten Search Results in Mind for Google, Yahoo and MSN's Bing is the specialty of your dedicated web designer.

GUARANTEED Top Ten Search Results on Google, Yahoo and Bing for your most profitable keywords and phrases for high powered online advertising.

Website design and optimization with GUARANTEED Top Ten Search Results on Google, Yahoo and MSN reaping the best results in your online marketing.

Search Engine  Optimization

Web design & Search Engine Optimization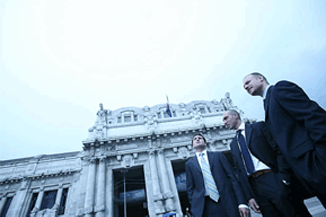 "My website is now my business' life-blood pulling in 12k to $16,000 per month in new customers!"

    Call Now for Guaranteed Success

Content Copyright 2009. Legacy Search Engine Optimization. All rights reserved.

Legacy Search Engine Optimization is a web design company in Worcester, Massachusetts is one of the finest website design companies in Massachusetts (MA) providing the best internet advertising and online marketing with our search engine optimization (SEO) services. We provide website design services and SEO as the best form of advertising on the internet for our customers from Massachusetts (MA), Rhode Island (RI), Connecticut (CT), New Hampshire (NH), Vermont (VT) and New York (NY). Our local customers in Massachusetts come from: Worcester, Boston, Springfield, Cambridge, Quincy, Fall River, New Bedford, Newton, Natick, Leominster, Fitchburg, Lowell, Brockton, Taunton, Lynn, Haverhill, Medford, Somerville, Waltham, Wellesley, Framingham, Pittsfield, Revere, Salem, Dorchester, Mattapan, Hyde Park, Chicopee, Holyoke, Marlboro, Shrewsbury, Northboro, Southboro, Hopkinton, Westboro, Weston, Cape Cod and more. We have offices which provide website design in Providence RI, Cranston and Warwick RI as well as Manchester New Hampshire (NH), Hartford Connecticut (CT), Stamford, Bridgeport, Waterbury and Norwalk CT. Web Design Worcester. Advertising Agency Worcester MA.

Website Design & SEO services for the finest advertising and online marketing available

Massachusetts - New York - Texas - Georgia - New Hampshire - Michigan - Florida - New Jersey - Pennsylvania - Virginia - Maryland - Ohio - California - Washington

Website Design for Internet Advertising & Online Marketing